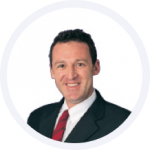 Dr David Rosen
Dr David Rosen MBBS FRANZCOG, director of SWEC. He trained in Obstetrics and Gynaecology at King George V Hospital (now RPAH) and then undertook a 2 year Fellowship (the first SWEC Research Fellow) in Minimally Invasive Gynaecology at SWEC. Undergoing a further fellowship in London, Dr Rosen has published and presented research on laparoscopic surgery at major medical conferences in Australia and overseas. He has been in Private and Public practice since 1999. He runs a private practice specializing in gynaecology only.
Dr Rosen is also part of the Sydney Women's Endosurgery Centre benign Gynaecology Robotic unit, the first such unit in Australia. He is one of few Australian surgeons trained in advanced laparoscopic surgery, with extensive experience in all aspects of laparoscopic surgery. He is a major contributor the SWEC workshops and is also the author of the SWEC newsletter, distributed to all GP's in NSW.
His particular interests are; female pelvic floor dysfunction, prolapse and urinary incontinence, pelvic pain disorders especially endometriosis, menstrual bleeding problems and heavy menstrual loss, fibroids, fertility problems, female sterilization including the Essure and Adiana techniques.